About These Featured Works
"Sunsets Prove Endings Can Be Beautiful"
Like getting two paintings for the price of one, this work is signed in two places to indicate the orientation preferred by Lolly as a vertical or horizontal. It is intended as a reminder to focus on nature and its beauty; don't fear it - love it. You get whatever you focus upon.

"Girl With Bird"
My Amazon parrot was hatched in captivity. I was the first to let her out of her cage. It was scary for both of us. As she grew more comfortable with the concept of space, I ran with her on my hand indoors . She lifted off one day. It was exciting! I thought "I just taught a bird to fly." And then immediately felt badly as I didn't know how to teach her to land. Ouch! She had to learn that for herself. When I mentally go to my happy place I see us flying together and this painting represents that feeling and image.

"Broken Crayons"
I began this work by writing, printing, and scribbling with a pencil as I recalled my recent health challenge, the people who helped me through many stages of recovery and finally "graduating" from 1 year and 6 months of physical therapy able to walk and use my left arm and hand again. I am very grateful to be alive, coloring again, even though some pieces are broken.

"Pie"
I began this work as a joyful play with color and scribbling. When I finished I saw the word "pie" written in poor penmanship but miraculously present as I had not consciously written it. What a delight to have a painting already named for me by my inner spirit.

"Stand Tall"
is a reminder to girls and women to stand tall like a mountain. There will be people who freely comment on your appearance, hair, shape, color, physical ability, personal beliefs, education or lack thereof with reckless and hurtful abandon. Stand tall and know you are beautiful to someone. All art creations are.
More Ways To Purchase
Art On Your Wall
Visit Artwork Archive for more of my work.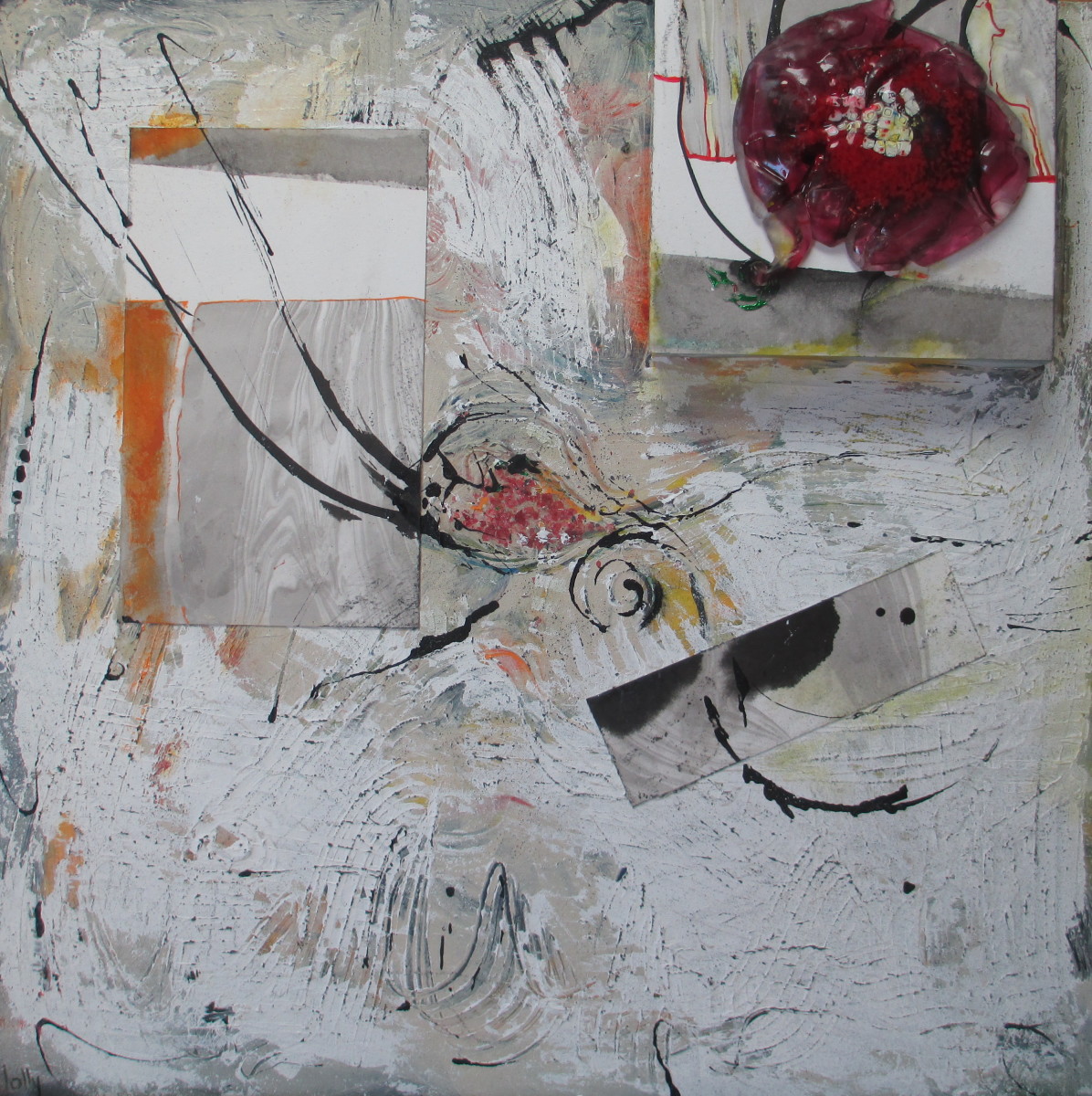 "TG #42" Acrylic on tung wood panel & glass. The work represents Love, Gratitude and Strength as they circle around the white light of the universe. Select the image above to view larger and learn more on my Artwork Archive page. Artwork size varies.